Artistic Director of the 14th Gwangju Biennale 2023 is Sook-Kyung Lee
The Gwangju Biennale Foundation appoints Sook-Kyung Lee, Senior Curator of International Art
at Tate Modern, as the Artistic Director for the 14th Gwangju Biennale which opens in April 2023.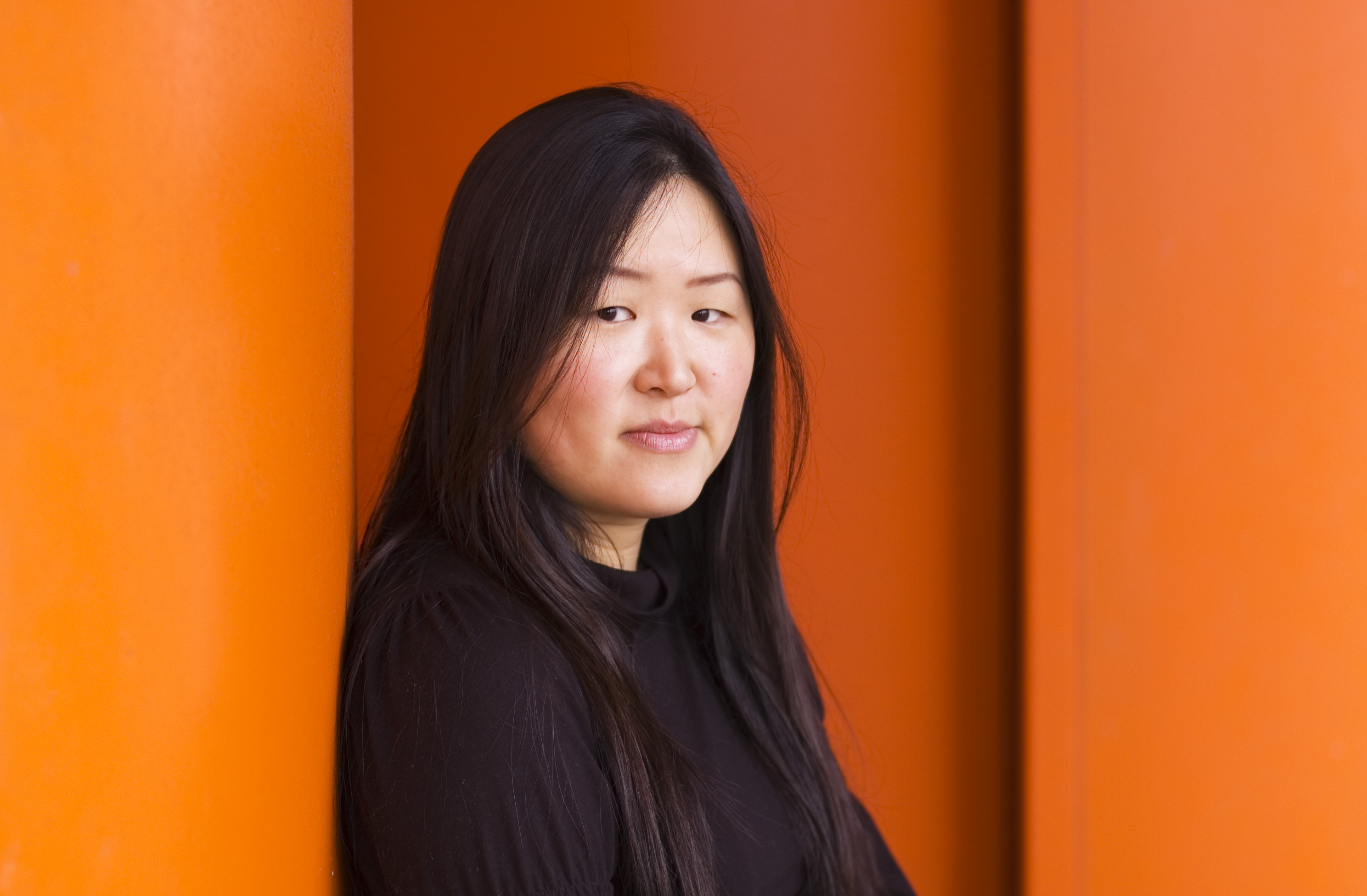 Sook-Kyung Lee. Photo: Roger Sinek.
After much deliberation, the Gwangju Biennale Foundation appointed Sook-Kyung Lee, Senior Curator of International Art at Tate Modern, as the Artistic Director of the 14th Gwangju Biennale. With her appointment, the Gwangju Biennale Foundation anticipates her to create a balance between regionality and globality in the process of planning and organizing the Biennale.
"Nearly 30 years have passed since the inception of the Gwangju Biennale. As we approach a historic turning point, there are many meanings to a South Korea-born curator with an international presence taking lead in enhancing an organic link between Korean and international arts," added the Foundation. The last time a Korean-born Artistic Director helmed the Biennale alone was 15 years ago in 2006 by Kim Hong-hee, former Director of Seoul Museum of Art.
Lee has been active in contemporary art curating for the past 28 years, working mostly outside Korea. Her strengths include a robust global network she has built during her time at Tate for 14 years, as well as the ability to rigorously plan and organize large-scale exhibitions. She has successfully executed her work as the Commissioner and Curator of the Korean Pavilion at the 56th Venice Biennale, cementing her global reputation.
Having received a bachelor's and master's degree in Art History and Theory from Hongik University, she served as a curator at the National Museum of Modern and Contemporary Art from 1993 through 1998; and then moved to the U.K. to earn a master's degree in Arts Criticism at the City, University of London and a doctoral degree in Art History and Theory at the University of Essex.
She started her career at Tate as an Exhibitions & Displays Curator at Tate Liverpool, before working as a Tate Modern Research Curator and later as a Senior Research Curator prior to her current role of heading Hyundai Tate Research Centre: Transnational. These posts allowed her to play a leading role in organizing exhibitions and research of high importance, to broaden global perspectives, and to raise profile of Asian art, particularly Korean art, across the world. Her aspiration of moving away from Western-centric discourses and developing alternative narratives for art histories are well embodied in her curatorial practice, as seen in the Nam June Paik retrospective (which started its three-year international tour from Tate Modern to Europe, North America, and Asia), A Year in Art: Australia 1992 that addresses indigenous land and other civic rights, and the Tate collection exhibition of Indian art collective CAMP. Her lived experience as an immigrant curator has supported this 'transnational curating' methodology and enabled significant representations of Korean and other Asian art at the center of European contemporary art scene, that in turn earned her a critical recognition. Such an approach is in line with the Gwangju Biennale's identity and vision of disseminating Non-Western discourses across the globe, and she is expected to take the Biennale to the next phase of its journey.
For the 14th Gwangju Biennale, the incoming Artistic Director hopes to reinterpret and reexamine the 'Gwangju Spirit' through a transnational lens, reflecting her current curatorial thinking. The intrinsic identities of the host city Gwangju and Gwangju Biennale will be explored through transnational methodology to create a syntactic connection between the regional and the global; and the outcomes of this exploration will be presented in multi-layered media and interdisciplinary frames.
In addition, the Biennale will aim a strategy for an unbiased discourse by employing a 'planetary vision,' which respects racial, cultural, and historical diversity, based on the principle of 'transnational horizontality' instead of the hierarchical binary often labelled as 'global versus Korea.' All these efforts will lead to the creation of an exhibition as a site where these discourses interact with contemporary issues such as the past and the present of democratic movements and other resistances, the legacy of colonialism and limitation of globalism, traditional knowledge found in indigenous cultures, and climate emergency and environmental futures.
"The role of art is to address our shared crisis and to propose future directions: race and class conflicts, climate emergency and environmental concerns, and the pandemic caused by the COVID-19 are such crises on a planetary dimension that artists of our time are exploring. The host city Gwangju itself will be the center and method of the next edition, redefining Gwangju's international position. I aim to create a message unique to Gwangju based on the spirits of the city and its Biennale, with a commitment to a non-Western perspective. A transformation of relationship between centers and peripheries, truly equal connections and exchanges and a vision for better human communities will all be present," stressed Lee.
Regarding the announcement, Gwangju Biennale Foundation President Park Yang-woo remarked: "Preparations for the upcoming Gwangju Biennale takes wind with the appointment of Sook-Kyung Lee as the Artistic Director for the 14th Gwangju Biennale. We will commit ourselves to the fullest so that the next edition may become a turning point in the history of biennales and a milestone in cultural history."
Notes to Editors
Press contact:
Elisa Lee, elisa.lee@gwangjubiennale.org