Participating Countries

:

40

Artists

: 92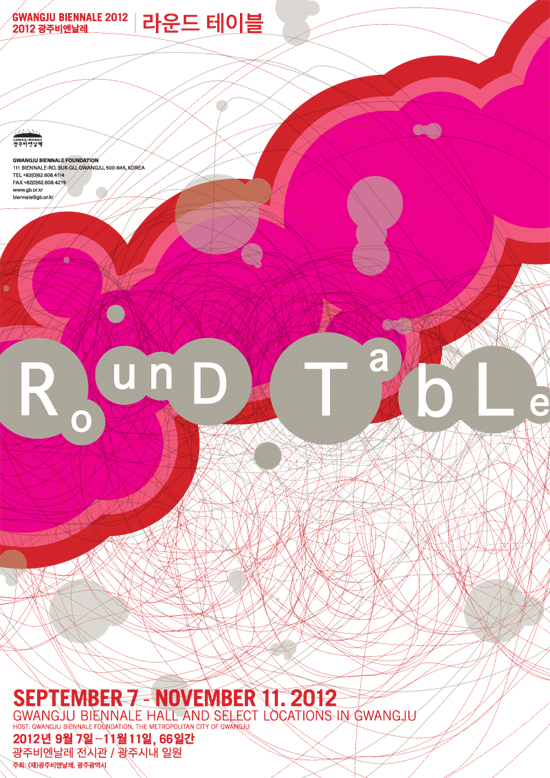 Duration of Event: September 7 ~ November 11, 2012
While it operates simultaneously on many levels, one thing is quite clear: ROUNDTABLE, the 9th Gwangju Biennale, is not about unanimity. It is instead an open-ended series of collaborations that require active participation and individual responsibility, resulting in a multiplicity of voice, as well as opportunities for cross-contamination.

Beyond metaphor, ROUNDTABLE simultaneously describes the working relationship of the 2012 Gwangju Biennale's six Co-Artistic Directors (Nancy Adajania, Wassan Al-Khudhairi, Mami Kataoka, Sunjung Kim, Carol Yinghua Lu, and Alia Swastika), the conversational interaction of its six sub-themes, and its non-linear structure.

Emphasizing the importance of process and locality, ROUNDTABLE expands the GwangjuBiennale's historic commitment to supporting artists by inviting over 43 new commissions, 15 residencies and 11 performances. Rejecting a static or 'product' centered approach, ROUNDTABLE presents these ongoing interventions and site-responsive creations as integrated aspects of the exhibition experience.