NEWS
Title
Kim Sun-Jung Appointed President of Gwangju Biennale Foundation
<!──StartFragment──>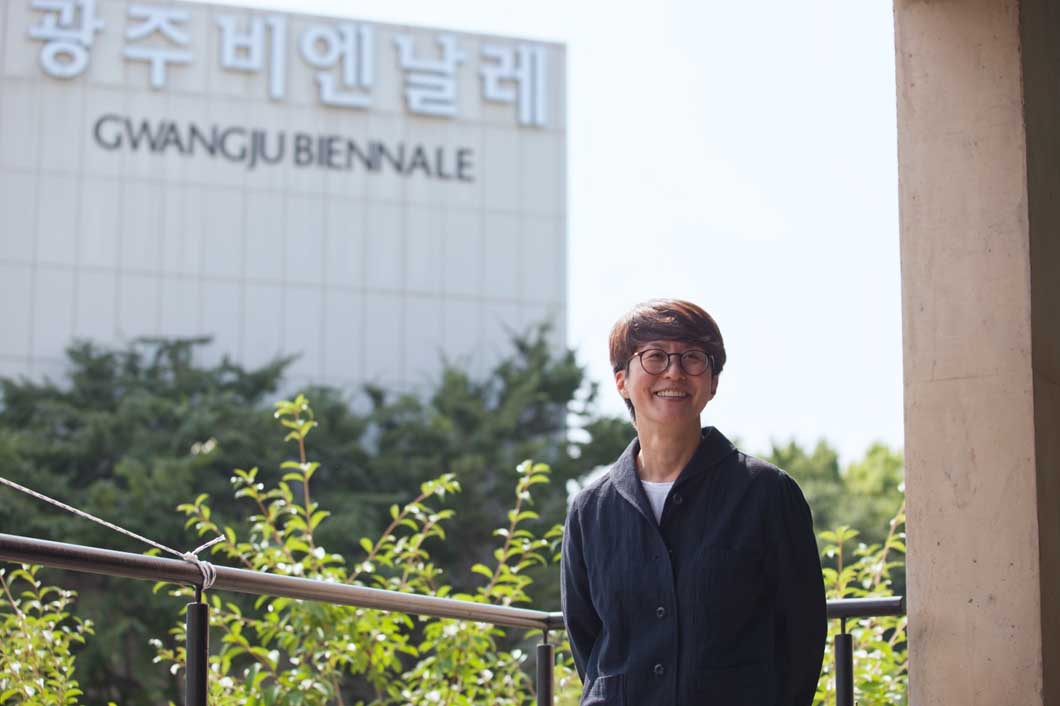 Kim Sun-Jung, the president of Gwangju Biennale Foundation. Courtesy of Gwangju Biennale Foundation.
Gwangju Biennale Foundation
111 Biennale-ro, Buk-gu
Gwangju 61104
Republic of Korea
Gwangju Biennale Foundation announced that Kim Sun-Jung, director of the Art Sonje Center, was appointed as their new president at the 155th session of its board of trustees, held on July 13, 2017.
Prior to joining the foundation, Kim Sun-jung was the Director of the Art Sonje Center, which plays a crucial role in exhibiting and fostering contemporary art in Seoul. She co-curated the 2012 Gwangju Biennale with the theme "Roundtable". She served as the artistic director of Mediacity Seoul 2010, and commissioned the Korean Pavilion at the 2005 Venice Biennale.
Kim Sun-jung is also known for her work on the ambitious Real DMZ Project, a series of exhibitions held since 2011 near the demilitarized zone between North and South Korea.
The Foundation's board of trustees stated Kim Sun-Jung was considered the most suitable candidate to successfully strengthen the Gwangju Biennale's reputation and lead the development with her broad network of art professionals, expertise, and ability to manage based on her career path.
According to Kim Sun-Jung, at the press conference after the session of the board of trustees, she aims to develop the Gwangju Biennale as "a platform for learning and connecting with local and global audiences by utilizing different approaches and disciplines."
The Gwangju Biennale, which was first launched in September 1995 in the city of Gwangju in South Korea, is Asia's first contemporary art biennale. Founded in memory of spirits of civil uprising of the 1980 repression of the Gwangju Democratization Movement, the Gwangju Biennale presents a global perspective on contemporary art.
The 12th Gwangju Biennale will take place from September 7 - November 11 in 2018.
Media contact :
ARA CHO
PR & Marketing Department
Gwangju Biennale Foundation
T +82 (0) 62 608 4222 / F +82 (0) 62 608 4229
ara.cho@gwangjubiennale.org